So the summer has officially landed in Blighty, and being a true Brit I have become a complete and utter weather bore, my general conversation for the past week has consisted of 'it's too hot' 'it's too wet' 'WTF is going on with this bloody weather'….you get the picture! So with such unpredictable weather it really raises the daily dilemma of what to wear, I mean no one wants to be strutting round with a sweaty crotch right?
So in such sweaty and unpredictable weather situations I often find myself reaching out to the beloved culottes, or wide leg pants as some may call them.  The culotte is a wardrobe must have for every lady out there, they not only suit all shapes and sizes, I find them so versatile too, whereby one day I may be sporting them at the school gates with a pair of trainers, then at the weekend I can wear the same pair with heels, creating an entirely different look, however both looking equally as fabulous.
I have therefore decided to scope out some of my favourite culottes, out there now for you lovely ladies to purchase. OK OK some of them may have taken residency in my wardrobe, however if you remember from my last post I have a condition so this is totally acceptable behaviour….gosh I really am the real life version of 'confessions of a shopaholic'….send help!
These babies may just be on their way to me….they are in the sale at £29.99
https://www.zara.com/uk/en/sale/woman/trousers/culottes/trousers-with-sash-belt-c731555p4763302.html
These too are Zara I mean £12.99 it would be rude not too, these will be great for work with a shirt or a thin knit, perfect when those temperatures drop.
https://www.zara.com/uk/en/sale/woman/trousers/culottes/cropped-trousers-c731555p4454039.html
Ok another Zara new season this time, the lace is just gorgeous…perfect for an event/wedding.
https://www.zara.com/uk/en/collection-aw-17/woman/trousers/lace-culottes-c269187p4867003.html
These are great they remind me of my school days when i didn't want to wear a skirt but could get away with culottes, again from Zara affordable fashion and great tailoring.
https://www.zara.com/uk/en/collection-aw-17/woman/trousers/-c269187p4929626.html
The ones I've posted on Instagram are Topshop, they are still avaliable but only in sizes 14/16 link http://www.topshop.com/en/tsuk/product/clothing-427/trousers-leggings-4075710/side-split-palazzo-trousers-6490851?bi=0&ps=20
These below are also Topshop and are pretty similar to the above.
http://www.topshop.com/en/tsuk/product/clothing-427/trousers-leggings-4075710/side-split-palazzo-trousers-6443844?bi=40&ps=20
I may need these in my life…and only £16
http://www.forever21.com/UK/Product/Product.aspx?Br=F21&Category=bottom_trousers&ProductID=2000269439&VariantID=06&gclid=EAIaIQobChMI-eyY_5XS1AIVBbHtCh2k1wN0EAQYDiABEgIbb_D_BwE
love the blush tone of these New Look beauties again what a steel £19.99 they come in an array of colours too
http://www.newlook.com/shop/womens/trousers/mid-pink-tie-waist-culottes_391611073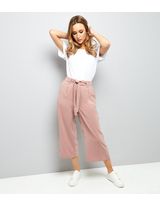 I love the jewel green of these from Uterque and they are on sale!
https://www.uterque.com/gb/clothing/trousers/green-wide-cut-culottes-with-tied-detail-c1094505p7858004.html?color=500&listId=parrilla_woman%2Fclothing%2Ftrousers&listPosition=18
These also Uterque very Missoni esque totally divine again sale alert!!
https://www.uterque.com/gb/clothing/trousers/knit-culotte-trousers-c1094505p7742258.html?color=518&listId=parrilla_woman%2Fclothing%2Ftrousers&listPosition=20
Hope you enjoyed reading and happy shopping
Hello, I am Racheal a 37 year old mum of two adorable girls, with an obsessive passion for fashion and all things gorgeous. If I get an idea in my head that is it, I must have it, and in true Taurus style I am as stubborn as a bull, and determined to have that 'must have' item in my life immediately! That said I sadly do not have the Gucci budget, however that does not mean we can't have things just as gorgeous from the high street.
I launched Blake Jewellery in 2014 as an outlet for my creative side, and because I struggled to find the finishing touches for my outfits in the shops, very frustrating! And of course this side business does help fund my excessive spending on clothes.  I genuinely believe that this is a condition and something which I am now struggling to hide away from the husband……..Oh well I may as well hold my hand up and say 'yep I have a problem' but what is a girl to do when there are so many nice things to wear man! The struggle is real folks!
So this is my first foray into blog writing, therefore I do apologise if I ramble (if you ever meet me in real life you will know I really can chat). So as a mum and one who is coming to the end of her maternity leave (holy shit its gone fast) I know that dressing in the morning for the school run with a baby is bloody hard work, and sometimes I will admit I just grab the gym gear, even though I have zero intention of actually setting foot in the gym. I think this applies to us all actually that sometimes the easy to wear comfortable option is the one we go with.  However that said, of late, I have fallen in love with….all over again…the beloved jumpsuit!!! Who agrees that it is that one item you don't have to think about it, you just chuck it on, dress it up or down….voila! what is there not to love?
So below are some of my favourite jumpsuits, and shhhhhhhh some may have secretly made it into my wardrobe, oops don't tell the husband!
Love so comfy too! Zara £17.99 https://www.zara.com/uk/en/trf/new-basics/ribbed-jumpsuit-c805002p4475581.html
looks amazing on Zara £59.99 https://www.zara.com/uk/en/woman/jumpsuits/flowing-ruffled-jumpsuit-c399001p4712065.html
This is the one from my Instagram story yesterday http://www.asos.com/asos/asos-jumpsuit-in-cotton-with-lace-up-front/prd/7965748?iid=7965748&clr=Stone&SearchQuery=jumpsuit&pgesize=36&pge=0&totalstyles=910&gridsize=3&gridrow=9&gridcolumn=1
Also this is just divine!  https://www.net-a-porter.com/gb/en/product/855937/zimmermann/bowerbird-empire-embroidered-crinkled-silk-georgette-playsuit
I have a couple of these, they have been great while pregnant and so perfect for holidays https://www.dancingleopard.co.uk/products/genie-jumpsuit-in-red-star
This is so on my lust list http://www.whistles.com/women/clothing/jumpsuits/sigrid-ruffle-jumpsuit-25432.html?dwvar_sigrid-ruffle-jumpsuit-25432_color=Denim#start=1
Thanks for reading